Description
"The Future Is Yours To Create" Neon Sign
Hand-made eye-catching neon signs with a service life of 50,000 hours.
This is not just an ordinary neon sign but a neon artwork. Its mission is to light up the future and create an artistic atmosphere.
The size(width) of Neon Sign is available in five sizes, between 50CM-200CM. Usually supports 22 colors, 9 colors are selected for you on the webpage, if you need other colors, you can browse down and let us know.
Neon signs are used in a wide range of applications. They are usually used in home decoration, wedding decoration, outdoor advertising, shop logo, party event decoration, and of course, it is also the first choice for birthday gifts and private surprises.
Neon Sign Guide
This is a simulated size to help you choose. Please measure it according to the actual situation and tell us the size you need.
Real Neon Sign Size
50cm/20inch neon sign
80cm/31inch neon sign
100cm/40inch neon sign
150cm/60inch neon sign
200cm/80inch neon sign
Material
The transparent and clear acrylic board imported from Japan is carefully selected as the background.
8*16CM silicone neon flex can work stably between -40°C and 60°C. The silicone neon flex has certain flame retardancy, water resistance and great plasticity.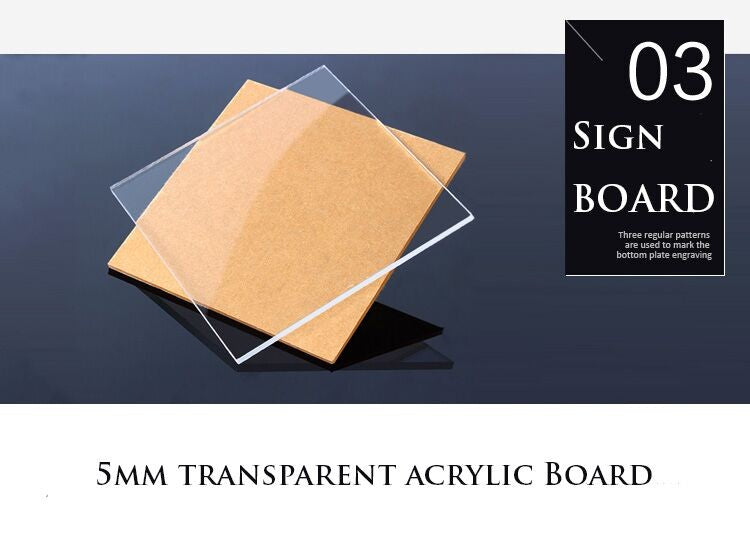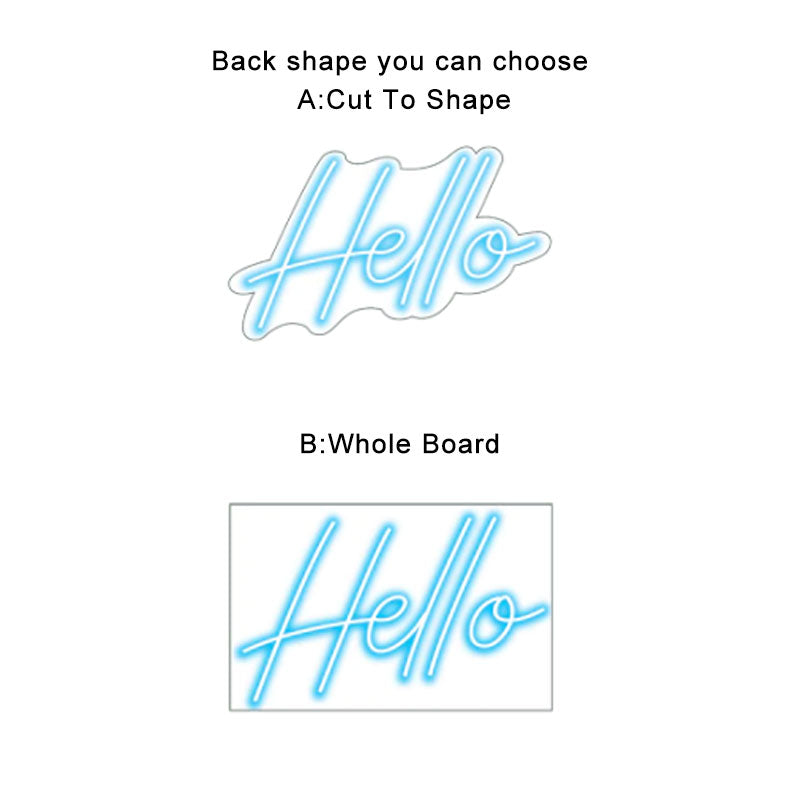 Front
For RTS neon sign, we choose a fixed font that is most popular with customers.
For Custom Neon,We have selected 27 fonts preferred by our customers, all of which can be quoted directly.
Of course we have more choices. Here are 35 other popular fonts we have selected for your reference. You can also request to use these additional fonts.
Please note that we support the design of all text, symbols, and pictures. You can send it directly to our customer service through online chat to get a quote. We will quote within one working day.
Color
Usually we support 22 colors,we have fixed 9 colors on the webpage which are red,pink,orange,yellow,green,blue,light blue,purple,white.
If necessary, you can choose other colors besides these 9 colors.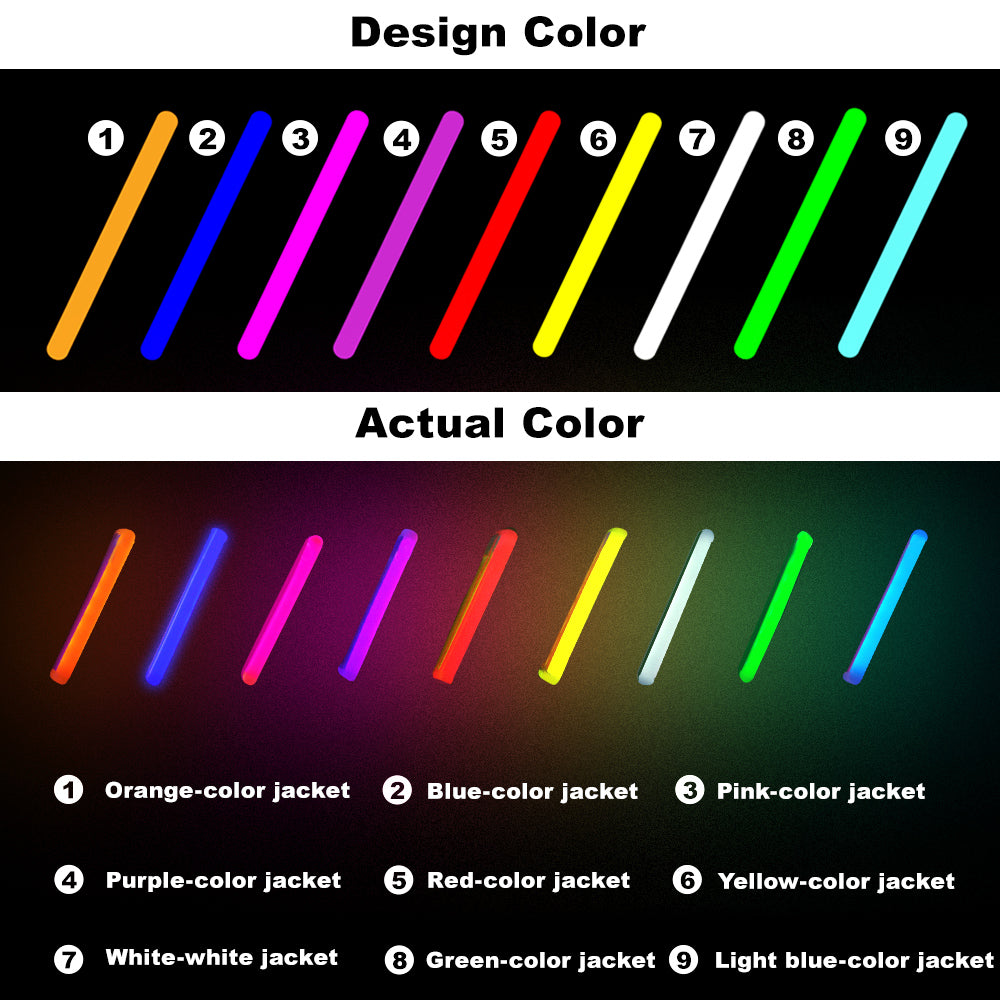 Accessories(Acrylic board,Plug,Dimmer)
We support three types of acrylic shape such as cut to shape,whole board,cut to letter.
Four internationally used plugs such as US plug,UK plug,AU plug,EU plug.
We can provide dimmers to change the brightness of neon lights and light switching.
If your neon sign need hanging,we will provide lifing rope,if you need wall-mounted we will provide screw.
Package
We are the first company to open a U-shaped corner protector in the product packaging to protect the product from collisions. We use 10mm honeycomb cardboard to ensure the packaging is firm. There are 22 packaging procedures, and the package transportation damage rate is only 1%.
CE certified export
Shipping
Our orders are all sorted and produced according to the time of order.
Production time of Normal neon sign usually is 3-7 working days.
Production time of Custom neon sign usually is 5-10 working days.
We will use our official express account to deliver to you(TNT,Fedex,DHL).
Usually the global express delivery time limit is within one week,However, due to COVID-19, this time may be extended by 3-5 days.
Return
We provide 12 month warranty,any quality problem we can replace you new one for free.
We only accept the faulty neon sign due to quality issues,please send the faulty neon sign to below address for inspection(If necessary).
In addition, you can also take pictures with obvious problems for our reference(The usual way).
We will refund you within 7 working days after we confirm.
Return Address:5th Floor, Building 10, Jiasheng Technology Park, No.422 Yanglang Road, Dalingshan, Dongguan City, Guangdong Province
Contact:Andy,+86 18626191467 
Import Fees
Some countries may charge customs duties on your goods, depending on the local tax policy and the value and weight of the goods
Payment & Security
Your payment information is processed securely. We do not store credit card details nor have access to your credit card information.